Tutoring Services
Truman Tutoring Services are primarily provided by the Student Success Center, which includes the Tutoring Center and Writing Center. Our campus offers a range of additional tutoring services through the efforts of various centers, academic departments, and organizations. All tutoring services are FREE to students, and our dedicated staff, faculty, and student partners are focused on helping you succeed.
Center for Academic Excellence
The Tutoring Center
The Center for Academic Excellence runs a Tutoring Center staffed by Academic Peer Tutors. All tutoring services are free and available for most classes. Students can drop-in or schedule appointments to ask questions, review material, and discuss problems with a team of knowledgeable peer tutors. To schedule a tutoring session, visit our "Book a Tutoring Session" page. The Center for Academic Excellence's main office is located in Pickler Memorial Library, Suite 109.
Meet the Tutors
The Writing Center
The Writing Center serves students, faculty, and staff in your efforts to communicate more effectively through writing. We help writers become better writers. With the help of dedicated, competent writing consultants, students can receive assistance during any stage of the writing process, from brainstorming through adding the final touches. To schedule a consultation with the Writing Center, visit the "Book a Tutoring Session" page. The Writing Center is located in Pickler Memorial Library, Suite 107.
Writing Center Website
Departmental Tutoring
If the Tutoring Center or Writing Center cannot serve your course support needs, there are many departmental tutoring options sponsored by faculty and/or student organizations.
Departmental Tutoring Options
---
Tutoring Services Staff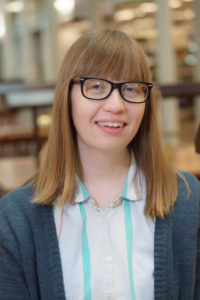 Violet Odzinski, B.A.
Coordinator of University Tutoring
BIO PENDING
Contact Information:
Pickler Memorial Office, 108E
vodzinski@truman.edu  |  (660) 785-7403

Dave Leaton, M.A.
Writing Center Director

Dave Leaton is the director of the Writing Center at Truman and has been so for the past __ years. Leaton graduated from Northwest Missouri State University and currently serves the Truman community in a number of capacities, including as an instructor for the Department of English & Linguistics, member of the Fulbright Committee, member of the Self & Society Seminar Team, and chair of the Writing Across the Curriculum (WAC) Committee.
Contact Information:
Pickler Memorial Library, 107B
dleaton@truman.edu  |  (660) 785-4484