Center for Academic Excellence
Returning Students
You may be coming back to Truman after a few semesters off, a gap year, or maybe you've graduated with a degree already but want to pursue another one. If you're returning to Truman from some time off, please fill out our Returning Student Form, and we'll take care of the rest!
Returning Student Form
Next Steps
After you fill out the Returning Student Form, these next steps will follow:
Once approved for return to campus, you will receive a letter of acceptance from Admissions.
An Academic Advisor from the Center for Academic Excellence (CAE) will contact you about course enrollment. The CAE can contact students through various mechanisms: Zoom, phone call, email, etc.
Your CAE Advisor will work with you to develop a plan for returning and signing up for courses. We will help with questions regarding major/minor/transfer credit and will work closely with the Department for your major to make sure you have an appropriate schedule for your return.
Your CAE Advisor will then clear you for enrollment and help answer your questions about the enrollment process.
Resources for Returning Students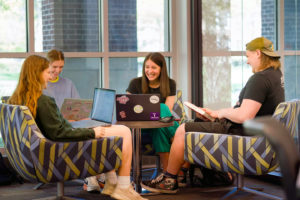 INDV 110 Skills for Academic Success
This course is designed to help you enhance your study habits, including time management, note-taking skills, test anxiety, and a variety of other study skills.