Truman State Peer Mentor Program
The Center for Academic Excellence oversees six outstanding peer mentors who assist the CAE academic advisors by working with first-year students. While CAE academic advisors focus on developmental advising, course selection, and fine-tuning a four-year plan, the peer mentors focus on the following:
Walking first-years through the registration process
Explaining how to read Degree Works and use its Planner function to begin a four-year plan
Providing basic study skills coaching
Sharing their hard-won expertise about how to be a successful college student
They work with first-year students in two contexts:
One-on-one meetings
Group presentations (during the month of October)
The 2017-2018 peer mentors are listed below. If you have questions about the peer mentor program, contact the Center for Academic Excellence.
Joseph "Christian" Banez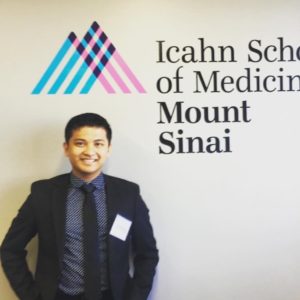 Christian is a senior Health Science major with a Pre-Medicine concentration as well as minor in in Biology who can normally be found sipping coffee in the Pickler Library third floor computer lab. He's currently involved at the SERVE Center as the Community Engagement Intern, Blue Key, as well as the national chapter of the American School Health Association (ASHA) and Society of Public Health Education (SOPHE). Outside of study time, he is usually working on research projects regarding health education to adolescents, interdisciplinary healthcare, and HPV vaccination behavior, or reading a good book.
Christian's Office Hours
Tuesdays, 3:30-5:30pm BH 107
Fridays, 2:30-4:30pm PB 3104
Book an appointment with Christian!
Kayla Carroll-Seuferling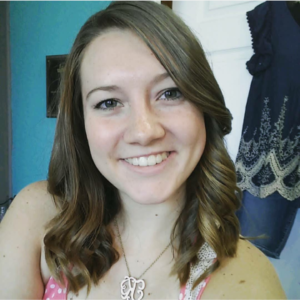 Hello! My name is Kayla and I am from Cameron, Missouri. I am a junior Psychology major, minoring in Sociology and Child Studies. I am a Harry S. Truman Leadership Scholar and I stay very active on campus through Phi Sigma Pi, Rotaract Club, Psi Chi, Omicron Delta Kappa, Student Ambassadors, and a few more! After Truman, I plan to move back to the Kansas City area to get my Master of Social Work degree, with the goal of eventually becoming a counselor. In my spare time, I like to catch up on my favorite shows (I'm obsessed with crime shows!), attend campus events, and spend time with my friends and fiancé.
Kayla's Office Hours
Sunday 6:30pm-8:30pm
Thursday 3pm-5pm
Tuesday 9pm-10pm by appointment only
Book an appointment with Kayla!
Ashley Cheney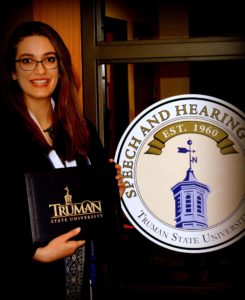 Hello! My name is Ashley Cheney I received my Bachelors degree from Truman in 2016 and I am currently a graduate student working on my masters in communication disorders. Following graduation in May, I hope to find a job as a Speech and Language Pathologist in the school setting. Though I spend most of my time in Kirksville, I call St. Louis home. For fun, I love reading, crocheting, and spending time with my friends and family.
Book an appointment with Ashley!
Annali Cler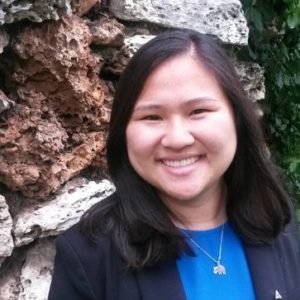 I am a senior political science and economics double major. I am involved in Alpha Phi Omega, Delta Phi Epsilon, and The Bulldog Student Investment Fund.
Annali's Office Hours
Monday from 6:00-8:00 pm
Thursday from 6:00-8:00 pm
Book an appointment with Annali!
Rachel Feder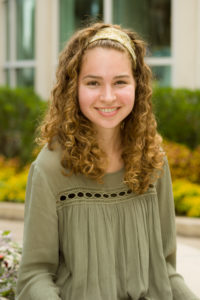 Hello! My name is Rachel Feder and I am a Junior Psychology Major with a Child Studies Minor. At Truman, I am involved in Delta Sigma Pi (a professional business fraternity), Christian Campus Fellowship, and Student Ambassadors. I love working at summer camps, baking, and chatting with friends and family over cups of coffee.
Rachel's Office Hours
Mondays, 1:30-3:30pm VH 2113
Fridays, 9:45-11am VH 2113
Book an appointment with Rachel!
Nguyen Luong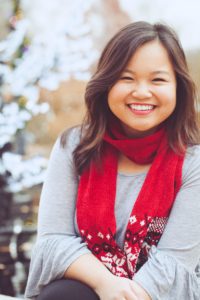 I am a junior Economics major with minors in Mathematics and Psychology from St. Louis City. In addition to peer mentoring, I am also an Economic Development Intern for the City of Kirksville, a grader for introductory level economics courses, and a member of Phi Sigma Pi. In the future, I hope to attend graduate school for economics. For the time being, I look forward to helping you acclimate to the college life!