Truman State Peer Mentor Program
The Center for Academic Excellence oversees six outstanding peer mentors who assist the CAE academic advisors by working with first-year students in the residence halls. While CAE academic advisors focus on developmental advising, course selection, and fine-tuning a four-year plan, the peer mentors focus on the following:
Walking first-years through the registration process
Explaining how to read Degree Works and use its Planner function to begin a four-year plan
Providing basic study skills coaching
Sharing their hard-won expertise about how to be a successful college student
They work with first-year students in two contexts:
Office hours: one-on-one meetings held in residence hall lounges or conference rooms
Group presentations in residence hall lounges (during the month of October)
The 2016-2017 peer mentors are listed below, and first-year students can book an appointment using the link at the end of each peer mentor's bio.
If you have questions about the peer mentor program, contact the Center for Academic Excellence!
Ashley Cheney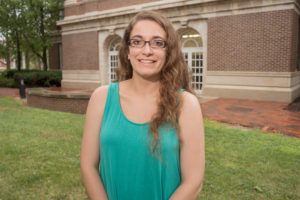 Hello! I'm Ashley Cheney. I am a senior communication disorders major and I am minoring in psychology and disability studies. Though I spend most of my time in Kirksville, I call St. Louis home. I love reading, crocheting and spending time with my friends and family!
Book an appointment with Ashley!
Annali Cler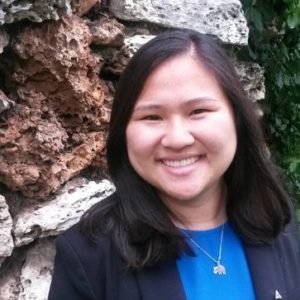 I am a junior political science and economics double major. I am involved in Alpha Phi Omega, Delta Phi Epsilon, and The Bulldog Student Investment Fund.
Annali's Office Hours
Tuesday from 7:00-10:30 pm
Friday from 2:00-3:15 pm
Book an appointment with Annali!
Mary Di Valerio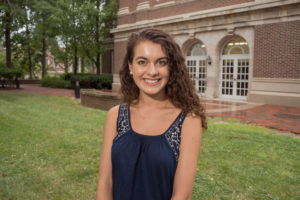 Mary Di Valerio is a senior at Truman State studying Interdisciplinary Studies with a concentration in Social Justice and Activism. She is involved in Greek Life and Amnesty International. Her favorite place on campus is the Student Recreation Center. Her hobbies include volunteering in the community, crafting and spending time with friends.
Book an appointment with Mary!
Natalie Elrod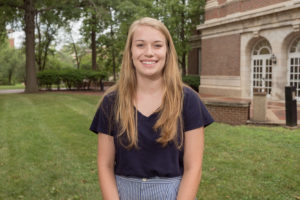 Natalie Elrod is a senior Health Science major with a minor in Business Administration. Outside of class Natalie serves as the current president of Delta Zeta and is an active member of GAMMA. In her free time Natalie likes to spend time with her friends, play with her corgi Duke, and watch her favorite guilty pleasure: The Bachelor.
Following graduation Natalie will be moving to St. Louis, Missouri and attending Goldfarb School of Nursing at Barnes-Jewish College to obtain her BSN-RN through the accelerated nursing program.
Book an appointment with Natalie!
An Nguyen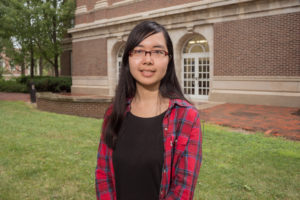 My name is An Nguyen and I'm from Ho Chi Minh City, Vietnam. I double major in Psychology and Cognitive Science with a minor in Statistical Methods. I have great interests in studying the human brain, the mechanism for learning and memory, and language acquisition.
An's Office Hours
Monday from 3:30-5
Tuesday from 3-4:30
and Friday 3:30-5:30 by appointment only.
Faith Vietor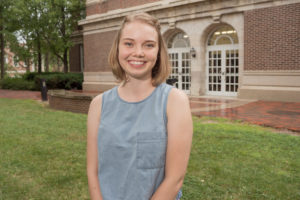 I am a sophomore Pre-Med Biology and Psychology major from the Kansas City area. Along with my role as a Peer Mentor, I am a member of the Pershing Society and a researcher in the computational biochemistry lab. For the future, I am looking forward to studying abroad and preparing for Medical School.